Reading Time:
5
minutes
Companies must effectively strategize Industry 4.0 implementation

The most exciting thing introduced during the last decade was the introduction of Industry 4.0 to the manufacturing world. Industry 4.0 or the Fourth Industrial Revolution had its origins from a high tech strategy development project of the German government. Germany's prowess in manufacturing particularly its small and medium sized enterprises has been the envy of other nations. As Germany wishes to enhance its strengths in its manufacturing economy, it comes as no surprise that they have also been the first to think ahead and introduce Industry 4.0 to the rest of the world. This introduction happened at the Hannover Fair in 2011 by Prof. Wolfgang Wahlster,  of the German Research Center for Artificial Intelligence who addressed the audience on how to be successful in competing with the world.
Manufacturing industry is important to every nation as it's the main driver for generating job growth. This is necessary to find employable jobs for young people entering the workforce and also uplift people from poverty in developing nations. Companies are also interested in maintaining their edge with newer technologies and a worldwide presence for market access. Industry 4.0 has several technologies which provides companies the means to dominate 21st century manufacturing and make it sustainable for future generations.

What is Industry 4.0?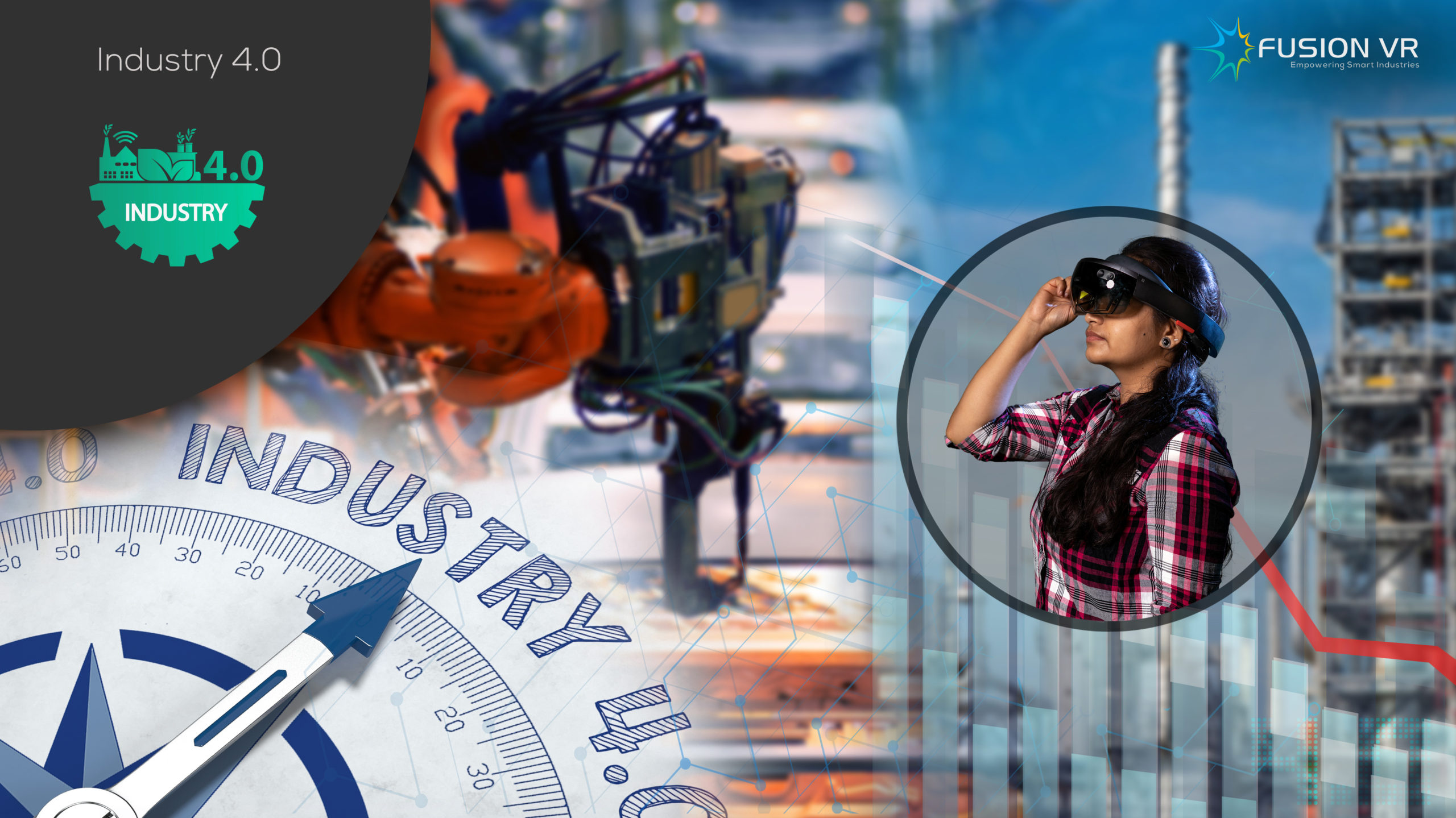 For the uninitiated, Industry 4.0 means the Fourth Industrial Revolution and it actually represents a suite of technologies that would revolutionize manufacturing from its current status by harnessing data and intelligence in a connected world. The previous industrial revolutions began with the use of steam engine which enabled machines to power production processes, followed by the advent of electricity which led to increased mechanization and mass production and finally in last five decades the introduction of digital computers that enabled automation in manufacturing. While these three industrial revolutions have completely transformed human civilization from agrarian to a modern industrial one, it would be Industry 4.0 that will deliver massive changes to humankind. To progress further, everyone needs to learn about industry 4.0 components.

What are the technologies that comprise of Industry 4.0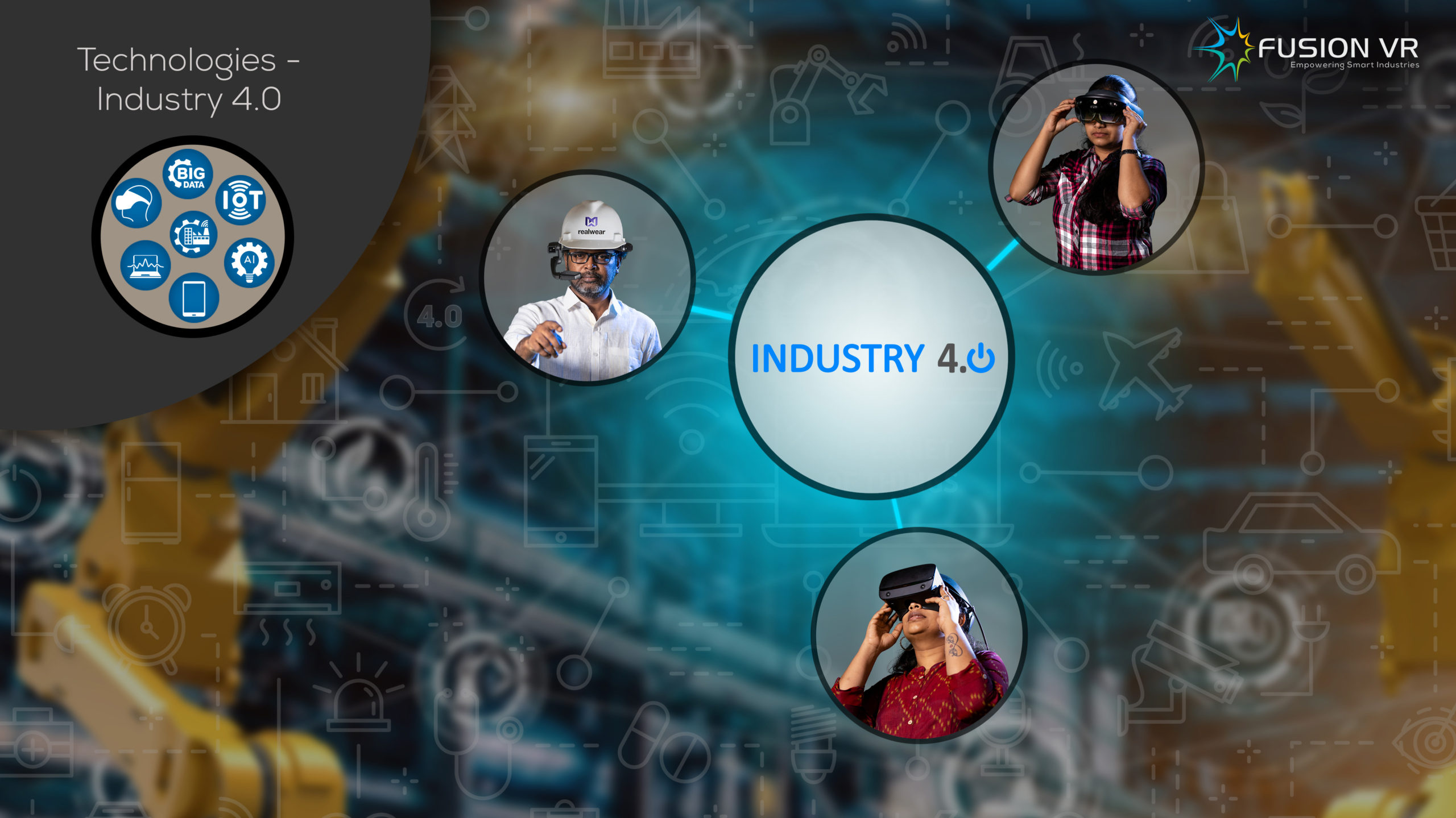 The main technologies in Industry 4.0 are immersive technologies which include Virtual Reality (VR), Augmented Reality (AR) and Mixed Reality (MR) followed by Industrial Internet of Things (IIoT). Other technologies are Big Data and Analytics, Artificial Intelligence and Machine Learning, Cloud Computing, Digital Twins, Drones, Autonomous Robots and Cybersecurity. Some of the most popular technologies are virtual reality and augmented reality in Industry 4.0.

How are companies responding to Industry 4.0 implementation?

Many companies are implementing initiatives to better understand and implement Industry 4.0 in their organizations. They want to be early adopters and realize the gains that it promises to deliver. While the enthusiasm is high for smart manufacturing, it is important that manufacturing companies don't have a knee jerk reaction and implement these technologies without fully understanding their pain points and applicable use cases. It's important that they engage the expertise of companies that are Industry 4.0 solutions providers in India and elsewhere. Major international companies are racing to implement and they are often struggling to find the right technology partners and advisors. This is a gap which needs to be addressed by the industry as a whole.

How companies can address Industry 4.0 implementation challenges?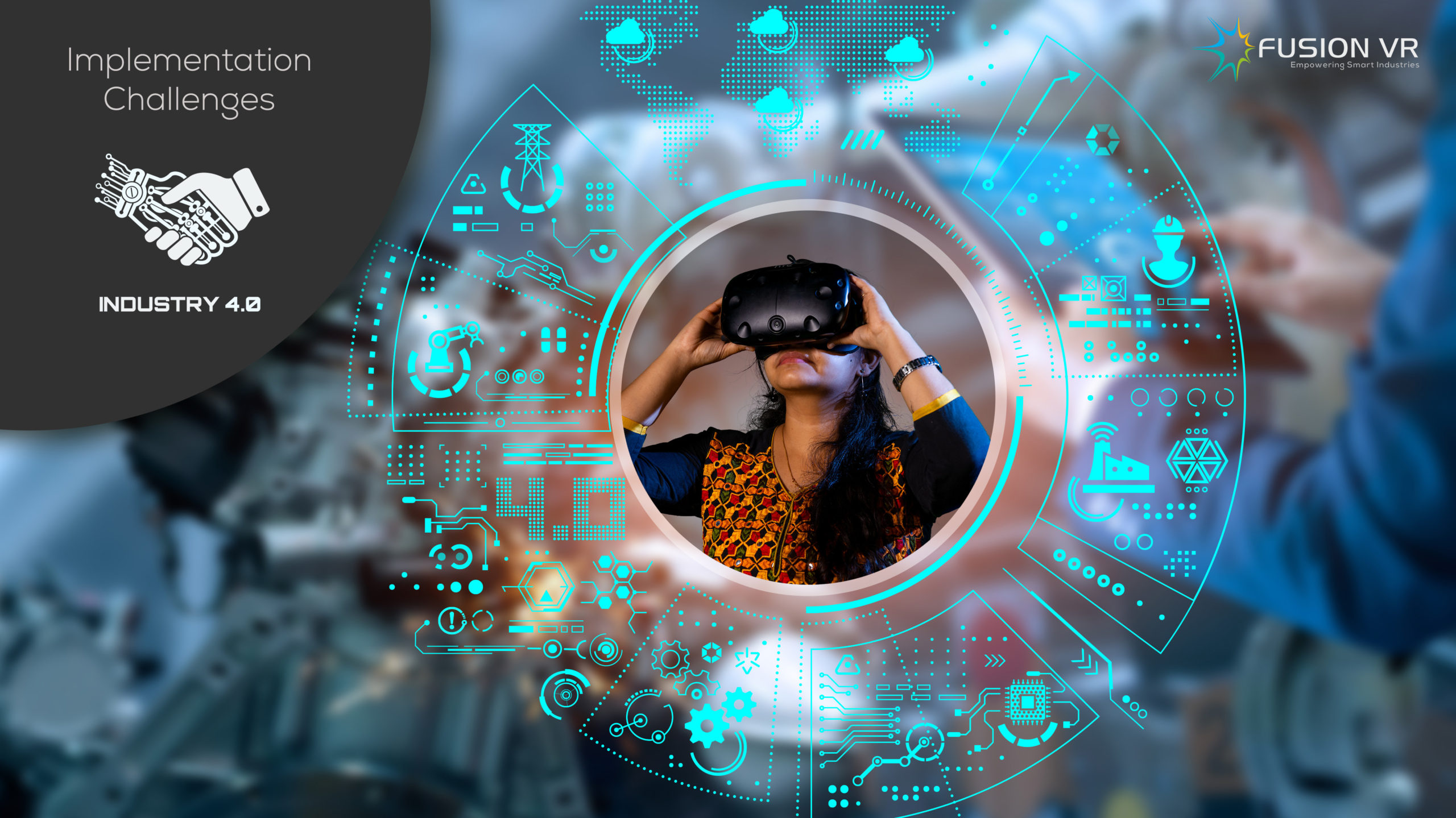 First and foremost, the leadership of manufacturing companies need to understand the strengths of Industry 4.0 technologies and put their weight and support for its implementation. Digitalization and implementation of Industry 4.0 should be a key part of the overall corporate growth strategy. These strategies shall be for the long term and backed with CAPEX spending. It's a fact that without budgetary support these initiatives will not go very far.
It is not uncommon to see companies oblivious to hurdles and pitfalls in this journey. It's quite natural and most companies with a strong leadership quickly recognize their mistakes and get back on the right track to succeed. As the old adage says, prevention is better than cure, its important to set off with the right approach. A planned and structured approach towards implementation saves time, effort and resources.
Companies need to identify and empower the right talent for these initiatives. Organizations need to fully understand that people are the key to success and supporting them throughout is an essential ingredient for success.
The project team and leadership teams need to understand the entire spectrum of capabilities that Industry 4.0 has. This helps in understanding what is appropriate and has the ability to deliver maximum benefit and returns for the specific organization, for example virtual reality in Industry 4.0. As these are new technologies, there may not be a whole lot of literature and case studies to detail the benefits and challenges for the early adopters.
To ensure this kind of understanding is established, companies must actively seek out and engage the best Industry 4.0 solutions providers. As the manufacturing industry is quite diverse with various work processes, it's an absolute necessity to engage one that has domain experience in the manufacturing activity the client is engaged in. For example, someone with shop floor or assembly line domain experience may not understand oil refining or its work processes on how virtual reality in oil and gas industry is applied.
Engaging the right Industry 4.0 solutions providers will help companies select the right use cases. Detailed discussions with a broad spectrum of company employees is necessary to understand the challenges they face and how solutions need to be customized to solve them. It's also equally important to prioritize the problem areas and determine which one to go after and derive maximum value for the organization. Everyone needs to understand that if everything is a priority, nothing actually is!
Some companies in an effort to save costs, often task a manager to lead the effort.  They would most likely are inhibited from expressing their concerns and begin on a steep learning curve. This is not helpful as it takes a long time and also could potentially set them on a wrong path. Such efforts result in wastage of time and being left behind by competitors.
One of the things experienced consultants do is to obtain the existing data and begin obtaining insights from it that will help them focus on the right areas. They often have established processes to help clients in such engagements.
As with any initiative, patience is of utmost importance. Companies must follow processes and provide the required time to get everyone onboard. Setting stiff targets and treating this like a conventional construction project may actually hurt the company's interests. All stakeholders need to be engaged actively right from the conceptualization stage to final testing and commissioning. The team needs to stay intact to best extent possible to realize the fruits of their effort.

Industry 4.0 is for the long haul

In conclusion, manufacturing companies need to realize that implementing Industry 4.0 is going to deliver benefits in the long term. Engaging the right technology partners, empowering employees and making long term strategic plans are key ingredients for success. Leadership should have the vision and constant support to see these projects come through. Every manufacturing companies contributes towards nation building and economic growth. Therefore it's extremely important to be guided by experienced Industry 4.0 solutions providers in India and elsewhere for the smooth and successful implementation of Industry 4.0 projects.
Dr. CSS Bharathy, Founder, Fusion VR, India is a Certified Industry 4.0 Expert with nearly three decades of experience in this industry. He has authored many publications and addressed key industry conferences.