Reading Time:
5
minutes
Potential of Industry 4.0 for a better tomorrow
Can we live without steel, copper and rare earth metals?
The mining industry helps bring much needed raw materials from remote corners of the world to keep the pace of manufacturing. Most of us may not even have the opportunity to witness mining operations as they are typically at the most inaccessible places on the globe. The challenges and constraints that this industry faces can be addressed using a key Industry 4.0 technology called Virtual Reality. For the uninitiated, Industry 4.0 is the Fourth Industrial Revolution which is making manufacturing operations smart. Implementing virtual reality in the mining industry will be a game changer in the 21st century.
Welcome to Virtual Reality
Virtual reality or VR is an immersive technology that has proven to deliver significant benefits to various corporations in revolutionizing design, construction, operations, maintenance, training, safety, emergency response etc. The gaming and entertainment industry has been using VR for quite some time. In case you're not so sure, you may check in with your teenage children.
The VR industry is supported by an army of scientists, engineers, hardware, software and content developers who are working hard to make this technology accessible and affordable to all. In addition there are experts in VR technology with domain expertise in mining who can assist and enable mining industry professionals to identify use cases and develop customized applications.
The key to adoption is to understand and uncover the unlimited potential of Virtual Reality in the mining industry. Please allow me take you on a joy ride in the exciting world of virtual reality and its applications in the mining industry. 
Effective Surveying & Planning
Our first stop is at the planning stage of mining operations. Since mining locations are remote, it requires considerable time and difficulty to get there. In view of such challenges, the application of virtual reality technology to accomplish the deliverables from such site visits becomes crucial, particularly for senior executives and decision makers. Virtual Reality in mining enables the immersion of people into a virtual world that accurately represents the actual mining environment. One does not need to be trained to read drawings that represent the terrain out there. VR in mining brings the mine environment to the convenience of your office. Geospatial digital elevation models are generated from variety of scanning technologies such as RADAR, LIDAR, Electromagnetic or Optical Stereo photogrammetry surveys which are then 3D modeled for an immersive visualization experience using VR. Obtaining location intelligence is critical in the mining industry beginning with exploration, construction, operations and finally mine remediation. The visualization achieved increases the effectiveness of analysis, collaboration, discussions on key issues, which eventually leads to well informed decisions. Accessibility to such tools and technologies across the entire life cycle of a mining project effort is quite exciting and rewarding for everyone involved.
Better Design & Construction with VR
Our next stop is in the design and construction of essential facilities for production, maintenance and other support services at the chosen location. VR technology in mining allows various design teams at various locations to collaborate, review and approve design packages. This process enabled by 3D virtual models speeds up the design process, reducing review durations and facilitates packages to be issued for construction (IFC).
Next Generation VR Training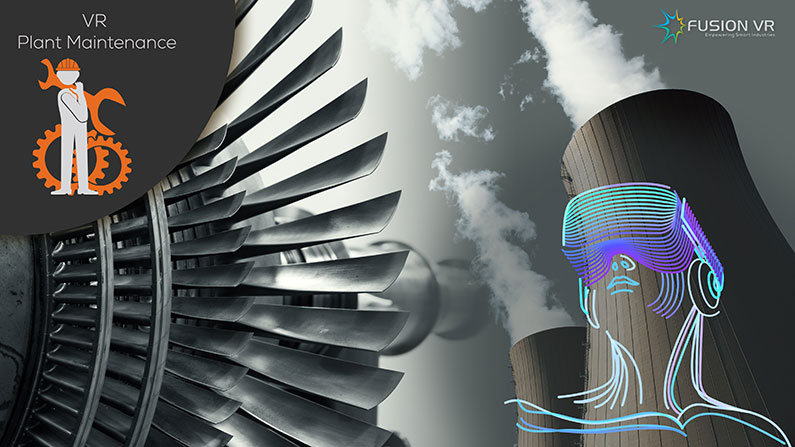 The next crucial stop is in the virtual reality training and competency development of operations and maintenance personnel. PWC found that VR learners were
Four time faster in VR training than in conventional classroom training

275% more confident with the skills acquired with VR training

3.75 times more connected emotionally with the content learned by VR. This is due the fact that people in general understand better when there is emotional involvement

4 times more focused than learning by e-learning
VR training is effective as it completely immerses  the trainee or new employee in the mining or facility environment and made to perform the same tasks that is being performed in the actual facility. The learning by doing has a significant effect on retention of the most critical skills needed to work in hazardous facilities and challenging environments. The beauty of the VR training is that its gamified and the training can be done over and over again until the desired competency and productivity levels are attained. Furthermore this is done in the safety of an office and gets personnel almost industry ready even before they plant their feet in the unit. This training is accomplished with the use of Virtual Reality Operator Training Simulators (VR-OTS) and Maintenance Training Simulators (VR-MTS) which are the key virtual reality training applications for the mining industry. These systems enable Supervisors and Training Coaches to monitor learning, performance and provide accurate feedback to the trainee. Such focused and targeted feedback is effective and also immediate.
Similarly, virtual reality education in universities and colleges is also growing with the establishment of VR courses, training labs, student design centres etc and also developing a virtual reality environment for mining research. Such training also helps in getting future students employment ready and saving significant training costs for companies. 
Enhancing Safety & Emergency Response Capability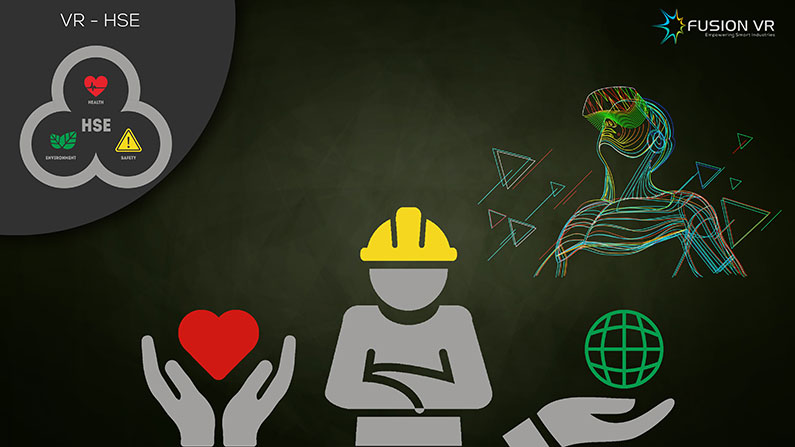 Another stop is in the area of developing Safety and Emergency Response capabilities. The mining environment has several hazards and many life critical procedures need to be strictly followed to ensure the safety and well being of employees and contractors. However, such training is delivered in the classroom format, without practical exposure and handling of safety devices. Its also quite challenging to deliver live training in a facility that is already in operation, particularly those involving emergency scenarios.  VR training wil help deliver confined space entry training, site familiarization, firefighting training and other emergency response and incident handling training modules and meet the critical learning objectives that the organization has identified.
Next Steps for VR in Mining
The ride not over, but we have to pause. There are more stops on this journey and more being uncovered as the days go by. The potential of Virtual reality and its applications in mining industry is immensive. In addition to VR, companies are also looking at Augmented Reality (AR) applications in similar areas of the mining industry. The growth of VR in many areas of human endeavour, particularly in other industries is helping its adoption in the mining industry. CEOs, COOs, CTOs and CFOs play a crucial role in setting the tone and direction for the adoption of VR in their respective sites and facilities across the world.
The mining industry plays a key role in nation building and their efforts to ensure sustainable and profitable operations is crucial. The employees and contractors need to be trained and equipped with the skills and competencies to deliver the efficiencies and competitive advantages to the market. Virtual reality is no longer inaccessible and the hardware and applications have become affordable. The value it delivers makes an even stronger argument for its rapid deployment.
Its time to unlock the potential of virtual reality for the mining industry!!